James's second foray to Lagos, Nigeria
Wednesday 21 to Tuesday 27 August 2019
James, travelling with singers Hannah Ely and Stuart Young, will be the guest of Cathedrals in Lagos, Nigeria.
Together, they'll be on a mission to fettle up the Cathedral Music (organists and choirs) at
The Cathedral of Christ, Marina, St Jude's Cathedral and Emmanuel Chapel.
On Sunday 25 August choirs and organists will play a Festal role at Matins in the Cathedral of Christ, Marina and there's bound to be dancin' in the aisles too!
This will be James's second foray to train Nigerian organists (thanks to Damola Aboaba).
Pre-service Organ Voluntaries played by JP
Charles Hubert H Parry (1848—1918)
'Croft's 136th'
Ye boundless realms of joy, exalt your Maker's fame,
His praise your song employ
Above the starry frame;
Your voices raise
Ye cherubim
And seraphim
To sing his praise.
J S Bach (1685—1750)
Prelude in G (BWV 541i)
ebullient and sparkling
Jeanne Demessieux (1921—1968)
Répons pour le temps de Pâques
Victimae paschali laudes
(All praises to the Paschal Lamb
the Lamb has redeemed the sheep)
J S Bach (1685—1750)
Jesus, meine Zuversicht
(Jesus, my confidence!)
CLOSING VOLUNTARIES TO BE PLAYED BY STUDENTS
Photos, from James 2017 visit, show the sunny scene.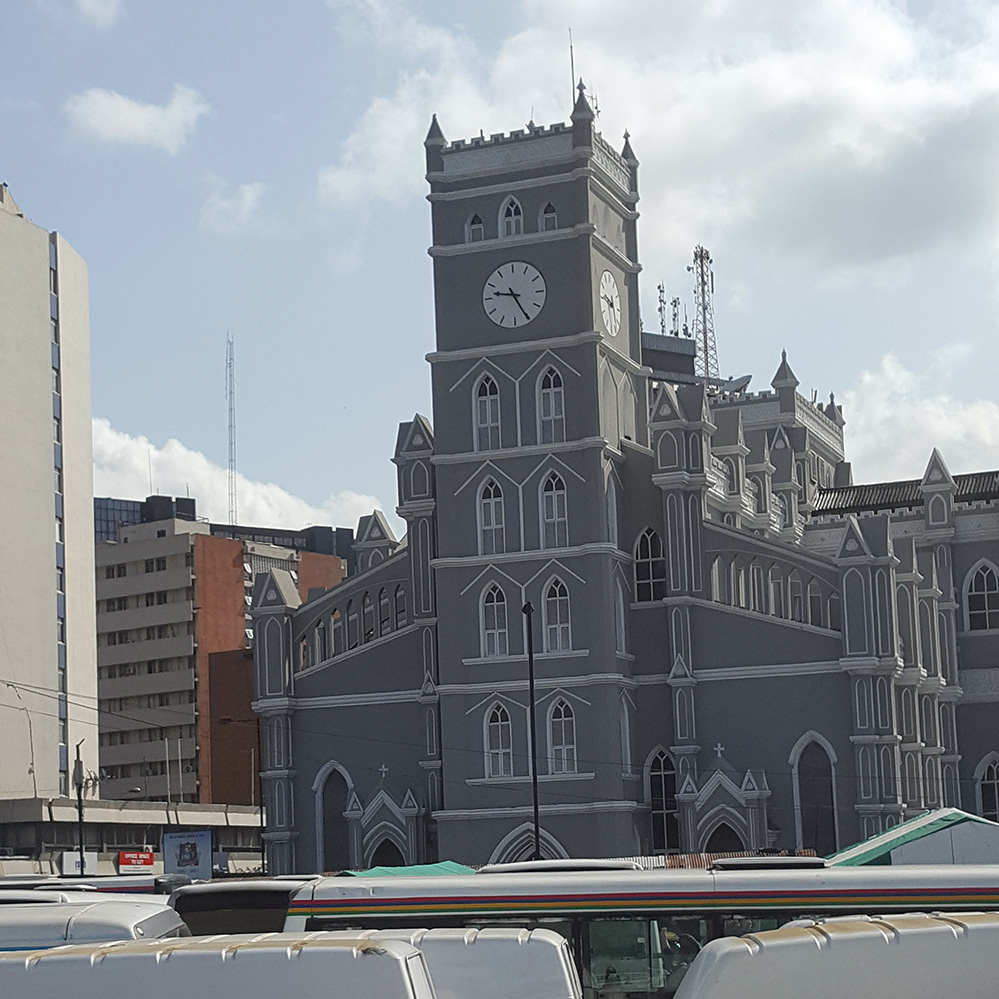 Cathedral of Christ, Marina, Lagos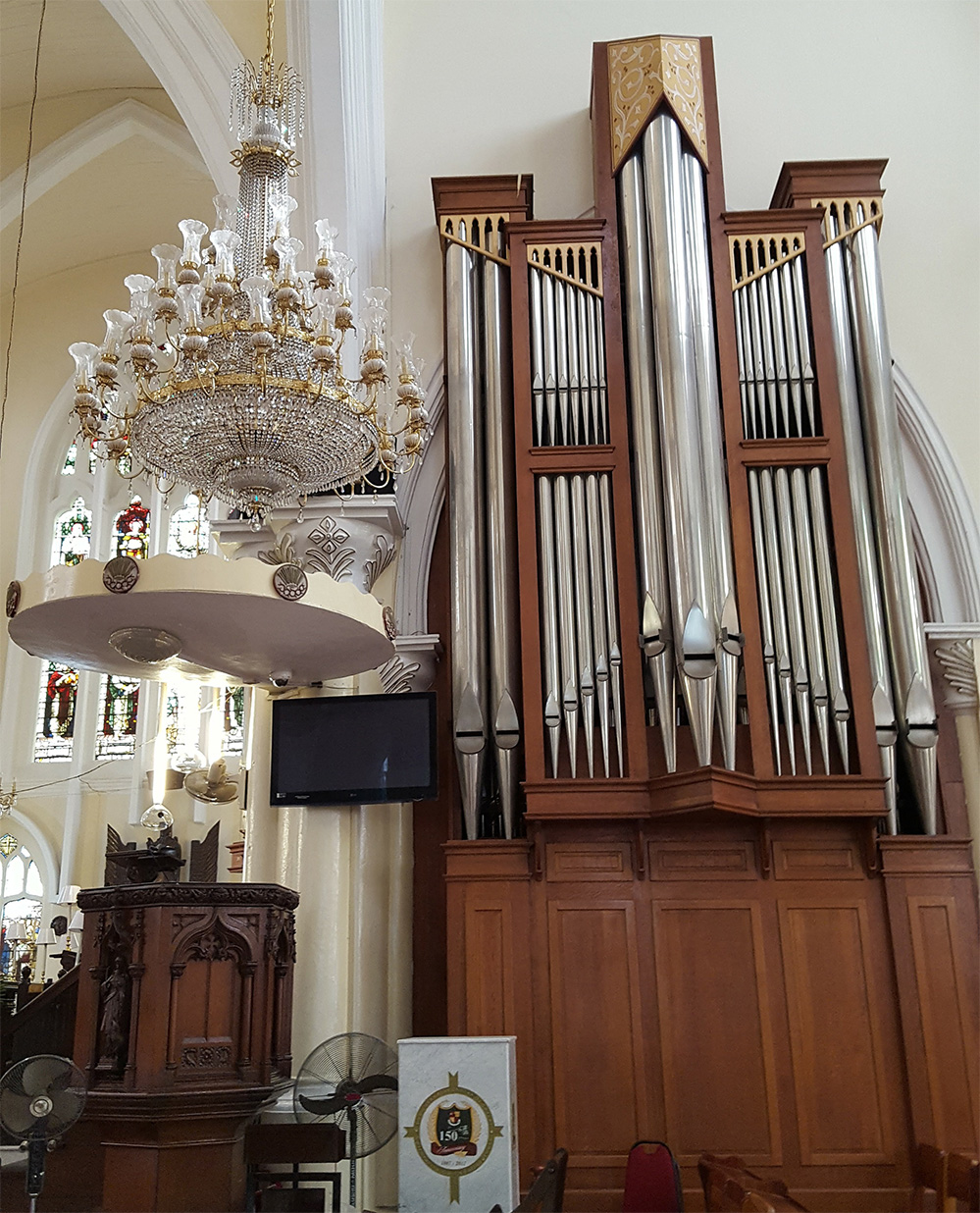 4-manual Oberlinger organ – Christ Cathedral, Marina, Lagos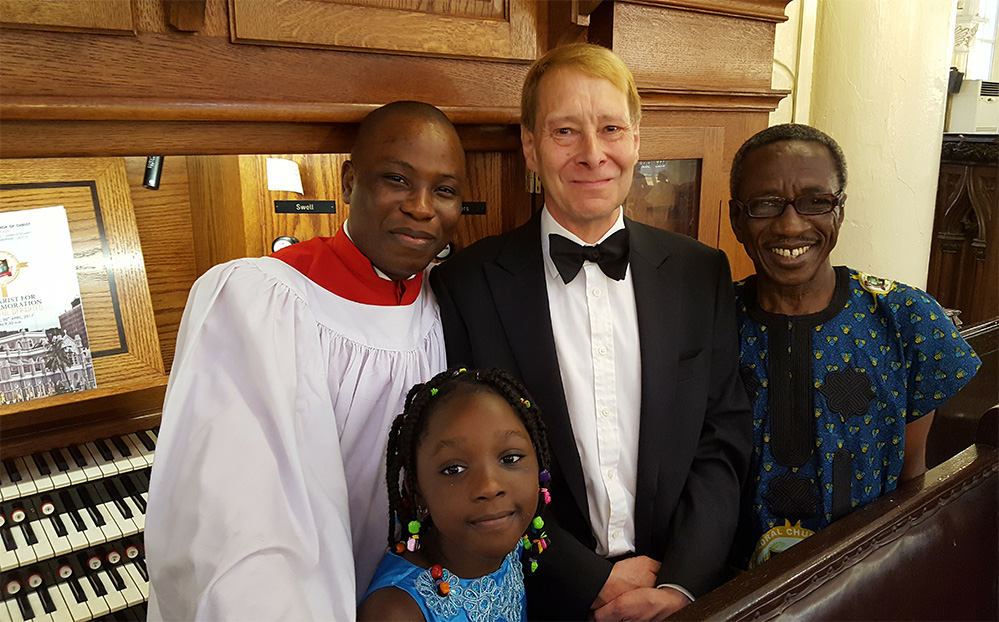 James with youngsters keen to try the organ – Lagos, 2017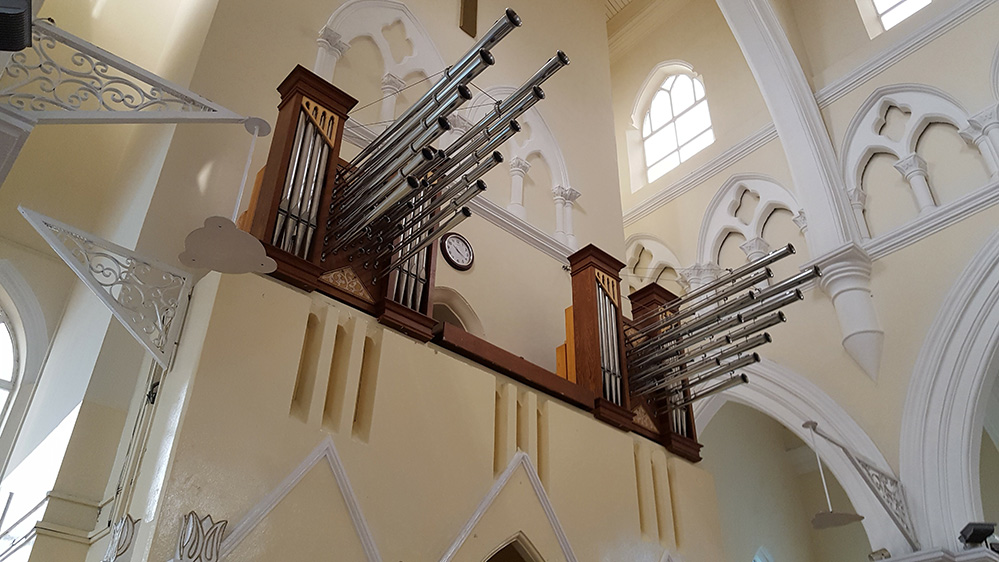 Fanfare Trumpets – organ of Christ Cathedral, Lagos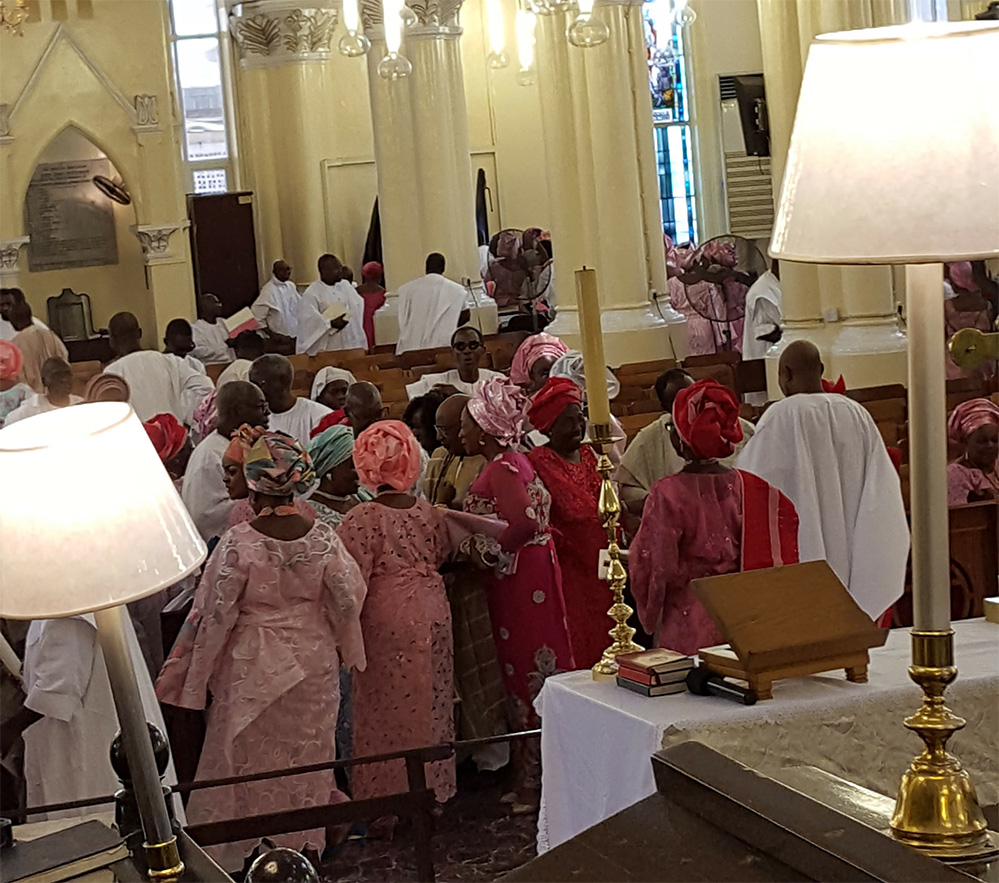 Dancin' in the aisles – Festival Eucharist at Christ Cathedral, Lagos, May 2017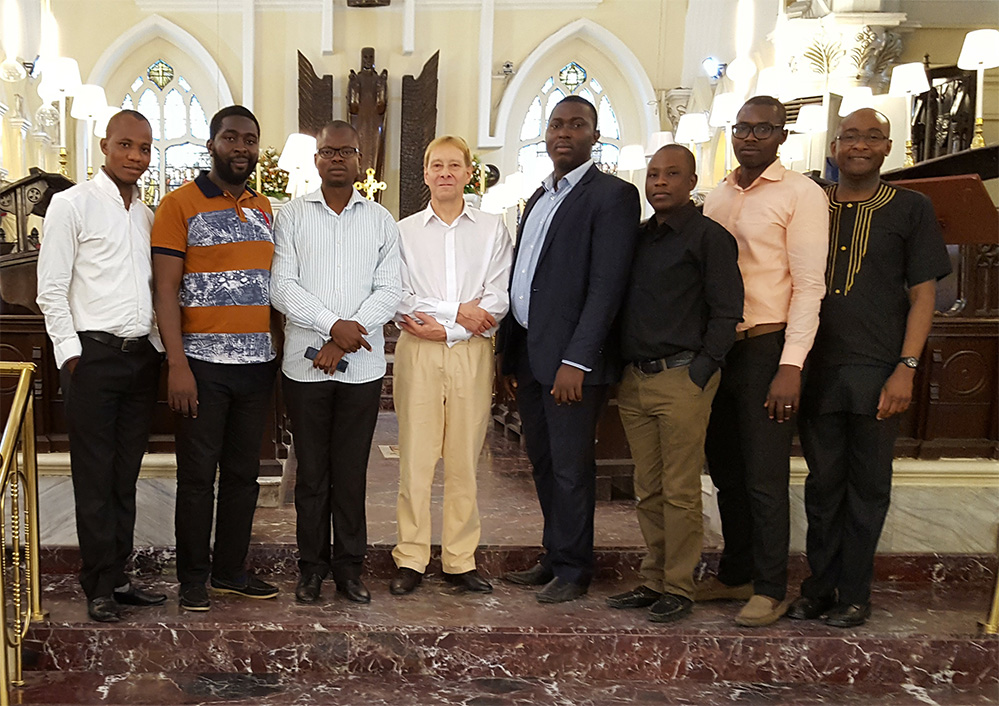 James's Organ Master class – Christ Cathedral, Lagos, 2017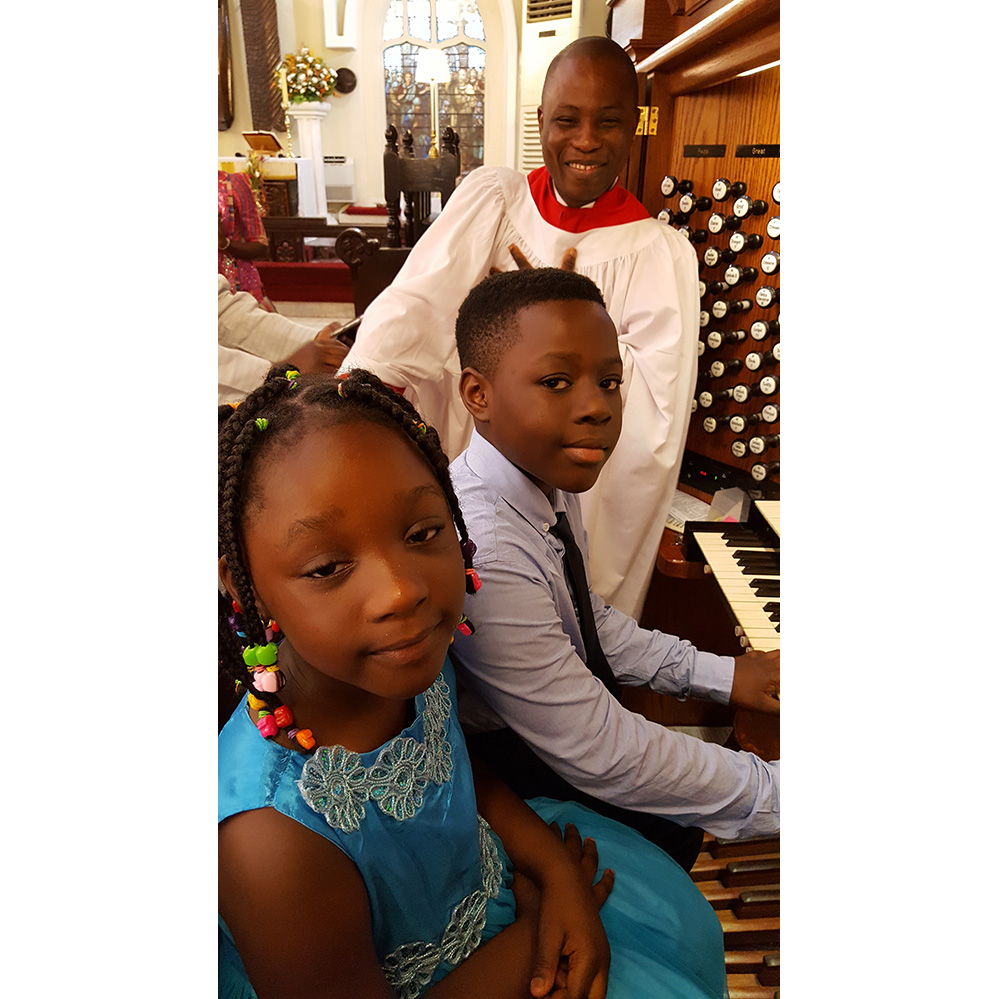 Youngsters at the console